Practicing of the system 'Yoga in Daily Life', Level 1 - Part 5
Practicing of the system "Yoga in Daily Life", Level 1 - Part 5, in Om Vishwa Deep Gurukul Swami Maheshwaranand Ashram, Jadan, Rajasthan, India on 24th of October 2009.
Up next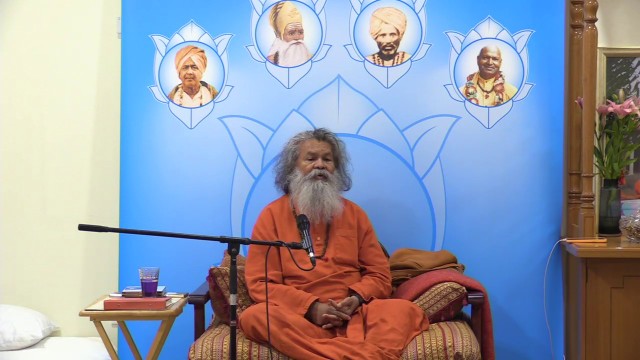 Do not eat meat, eggs and alcohol!
7:10 - 7:59
|
From:
16 Sep 2022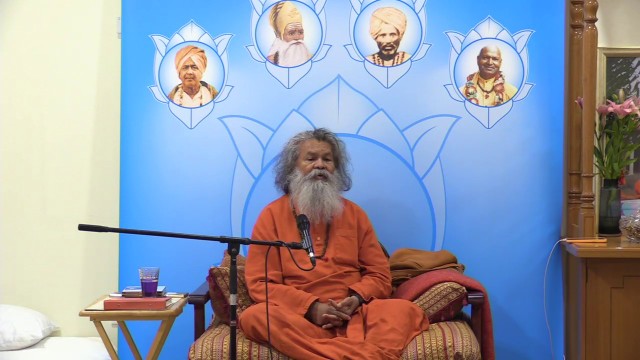 Evening satsang with Vishwaguruji from Sydney Ashram, Australia. My disciples eat no meat and no eggs. The birds make a beautiful nest that even a strong wind cannot blow down from the tree. The birds multiply by eggs, which take several days to hatch. The mother knows she has had a baby. Living things eat each other, but that's not man's purpose. The harmful effects of drinking alcohol. Marriage should last forever, in complete unity. Unfortunately, this is not how people live today.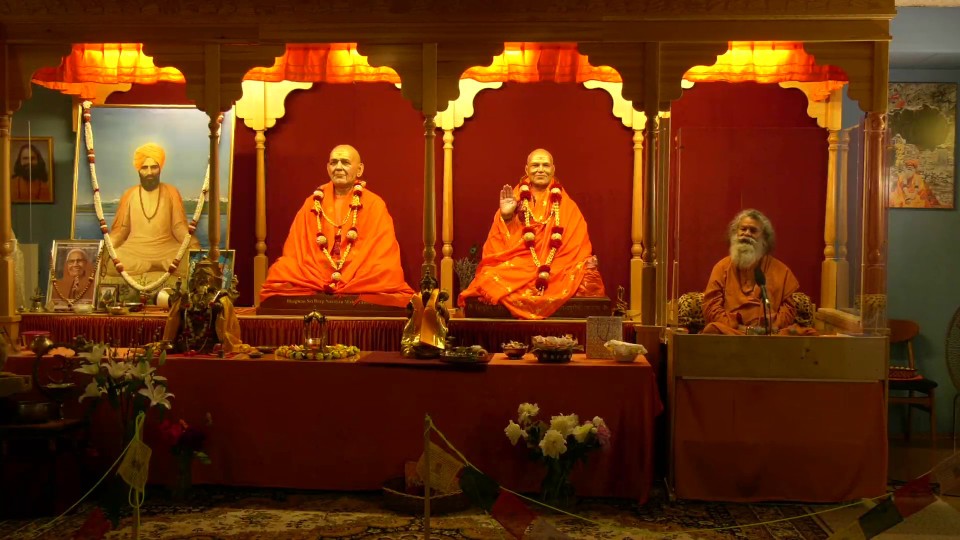 Let me come to You
8:05 - 8:38
|
From:
20 Jun 2021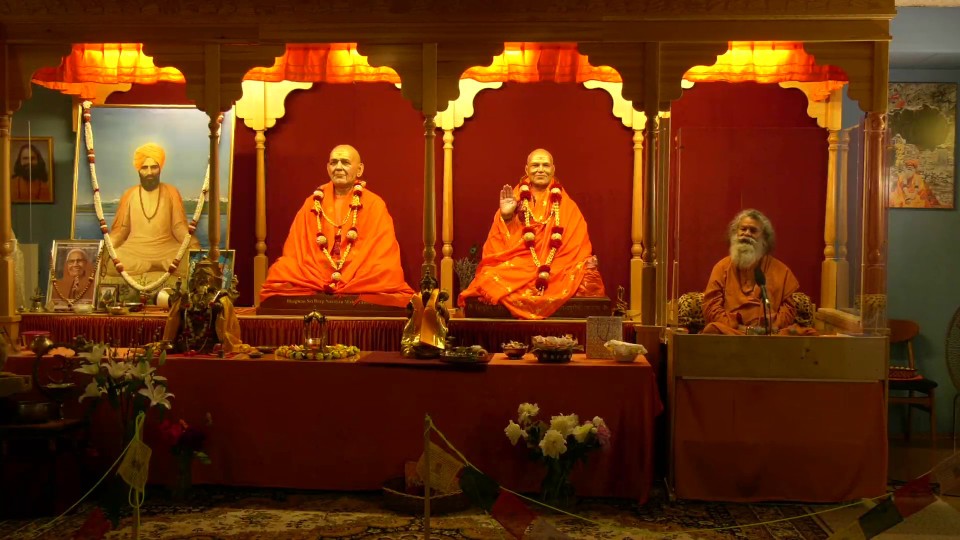 Evening satsang with Vishwaguruji from Guruji Ashram, Vienna, Austria. Yoga is a science and in ancient times rishis gave it further without writing. Nowadays very many people watch Swamiji TV all over the world. In our body, there are many souls inside but there is one Atma in it. When Atma flies away from the body all souls also fly away. Bhramari gives an injection to the worm and it becomes bhramari. If we die it is better to burn our body in a crematory. Qualities are inherited in the next generation in humans and in trees also. Disciples are always with the Guru because they are part of him. We are one in the whole world and we will be one. Many diseases spread among animals and now corona spread among humans.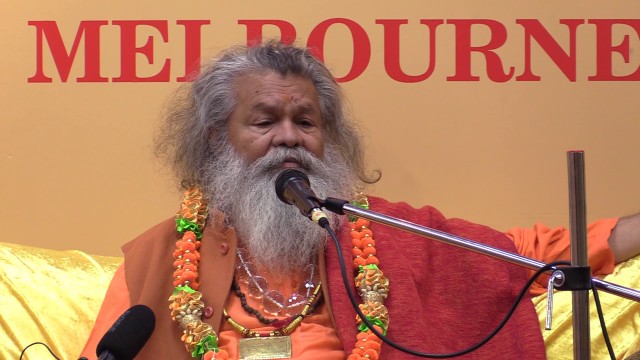 God resides in every living being
8:45 - 9:15
|
From:
10 Sep 2022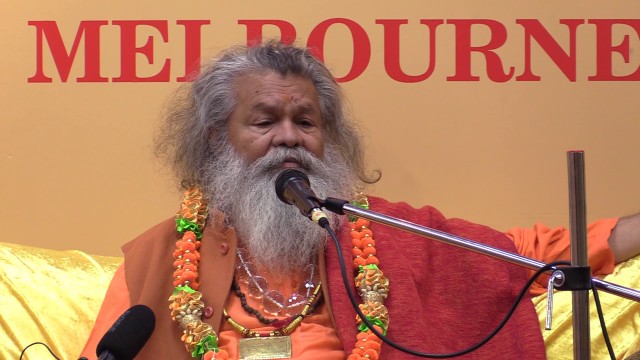 Evening program with Vishwaguruji from Prem Prakash Mandal Mandir, Melbourne, Australia. In this world we see a lot of vrittis everywhere. All living beings eat each other, except humans. In the human body resides the eternal soul. We are all the same. I have been to Australia and I can tell you, my disciples are all like God now. I am with you, not only in Australia, but all over the world. I am just like you, we are all human. What we do can be good or bad. We should not even kill the little ant.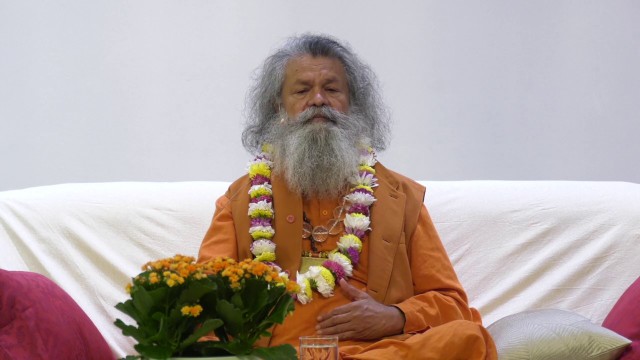 The relation between humans and God
9:20 - 10:40
|
From:
7 Oct 2021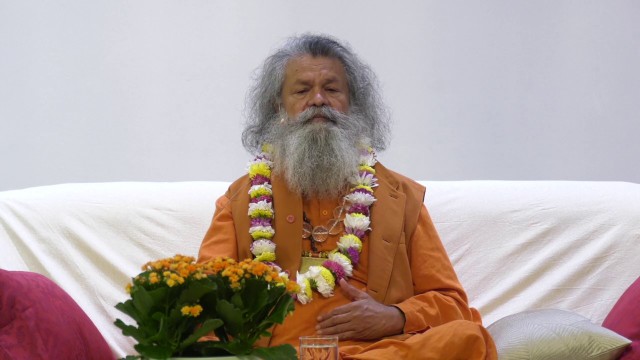 Evening satsang with Vishwaguruji from Split, Croatia. We must respect all elderly people. There is only one God. On the other hand, we are all gods. Water is the same in our bodies and in the ocean. Water can be clean or polluted, but it is still the same water. The impact of good words and negative actions can be far reaching. So we should be very soft. When we die, we all pass through the same door and we move on based on our actions.