Understand the advice in a good way
Satsang with Vishwaguru Maheshwarananda, Strilky ashram, Czech Republic. There are different ways to live the life. If someone is not working properly this person will live in the rented apartment for the whole life. With good way of living we will be able to buy a house and live a better life. Vishwaguruji tells the story of the merchant's boy who misunderstood the advices of his father. This is similar between the master and disciple.
Up next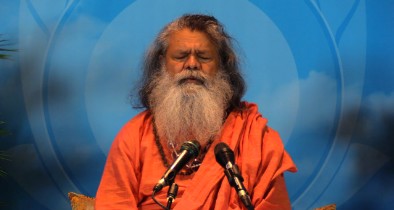 The qualities of Vishuddhi Chakra
10:05 - 11:25
|
From:
23 Feb 2019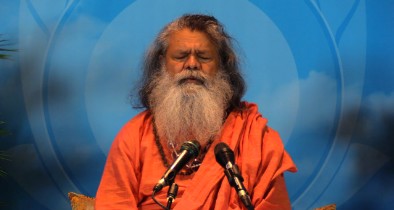 Live webcast with Vishwaguruji from Brisbane Ashram, Australia. Awakening of the Kundalini does not take place on the physical level. It means the awakening of consciousness. We are going to become one with all, like different forms of water are in oneness in the ocean. Vishwaguruji explains the ancient text about churning of the ocean by Devas and Ashuras. Sometimes we catch something nice, but there could be negative energy hidden in it, like greed. Vishuddhi Chakra and thyroid problems are often connected with negative thinking.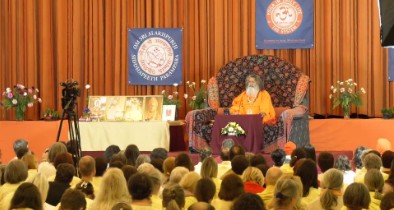 Follow the words of Gurudev
11:30 - 12:47
|
From:
16 Mar 2018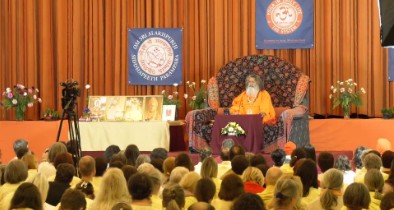 Evening satsang with Vishwaguruji from Vep, Hungary. Vishwaguruji explains the nature of the real disciple, who keeps the instructions of the Master and follows till the end of their life.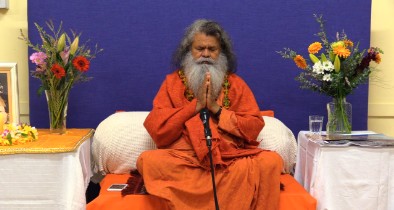 Introduction to Hatha Yoga
12:55 - 13:49
|
From:
28 Feb 2019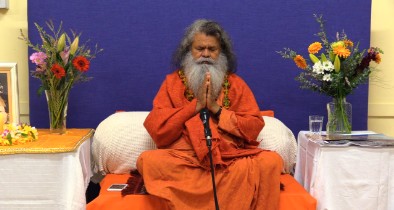 Public lecture by Vishwaguruji in the village of Dungog, NSW, Australia. Explanation and demonstration of basic exercises in Hatha Yoga including Shanka Prakshalan, nauli and tratak. We need to practice in comfortable way, yoga is a scientific way.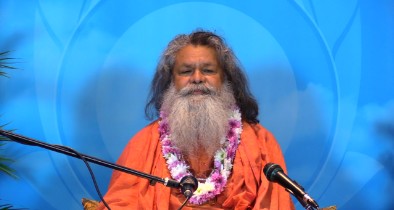 Glympse of Kundalini
13:55 - 14:49
|
From:
22 Feb 2019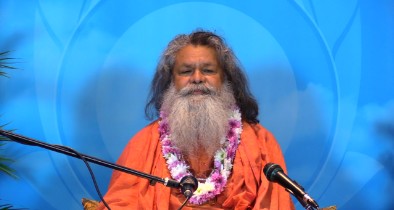 Live webcast with Vishwaguruji from Brisbane Ashram, Australia. All creatures and the vegetation has a soul. Water also has a soul. In reality, there is only one soul. Qualities are different but the essence is one. We have five bodies. Our mind is very powerful. Our soul is in the cage of our five bodies. Meditation can purify our soul. Chakras are in the whole body. Pranayam also purifies our body. Our body is divided into different levels. Five human chakras are connecting to the five elements.