A Guru gives everything that we need
Evening satsang from Strilky Ashram, Czech Republic. The story of Krishna and Vidura's wife. Explanation and sing of bhajan Prabhu Prema Bina Nahi Ave. Strilky Ashram is a heaven on earth. We should know what Guru really means. Our biggest problems are our ego and jealousy. The real Guru mantra can liberate our minds. Our yoga name helps us to go towards our aims. We have to do seva (selfless service) in order to get the blessing. Miracles can happen to each of us. Karma is happening to every country. Yoga has become an industry in the world. There are some institutes which want to control yoga and ayurveda also. It should create a universal benchmark for yoga and ayurveda. In Britain, many people can legally use yoga and ayurveda as medicine. Bhajan explanation and singing Prabhu Mere Avaguna Chita Na Caro.
Up next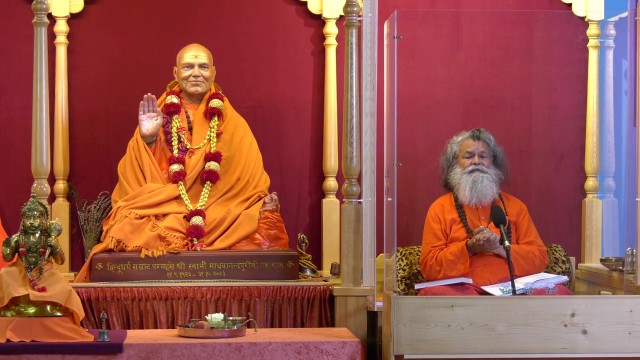 The teaching of a Guru is for ever
10:40 - 11:56
|
From:
9 Jul 2022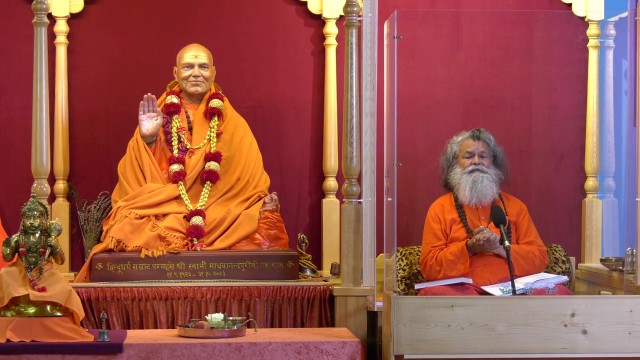 Guru Purnima celebration from Vienna, Austria. Siva was the first living being in the Earth. The story of a photograph what shows a Rishi in the Himalayas. Australian inhabitants are originated from India. British people were very cruel to them. Explanation of bhajan Sataguru Alakapurijji avo. The story of a boy and a girl who married but they had a problem with the hard part of the bread. The story of the river Alakhananda. Practising bhramari and bhujangini pranayama.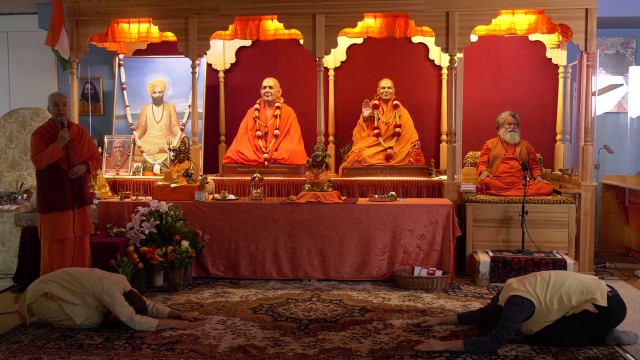 Practising Bari Khatu Pranam
12:00 - 12:21
|
From:
14 Jan 2023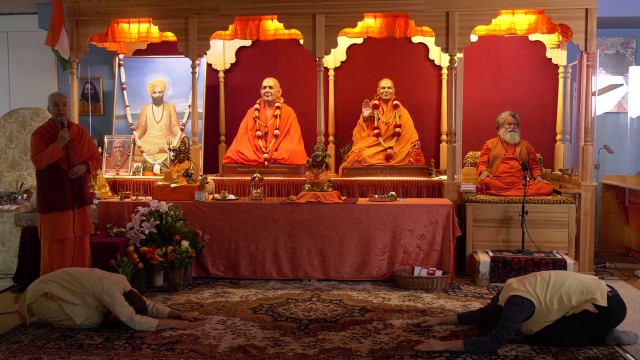 Practicing Bhari Khatu Pranam. Guruji Ashram, Vienna, Austria.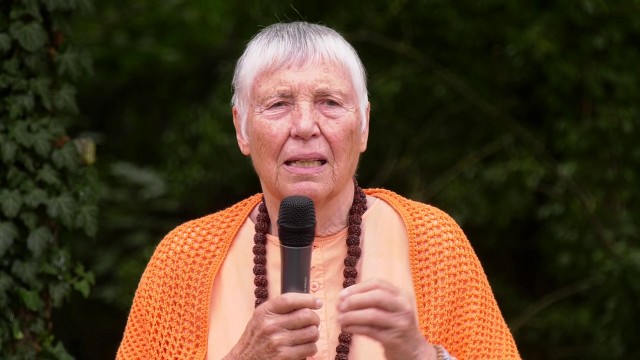 Never Give Up!
12:25 - 12:45
|
From:
13 Aug 2022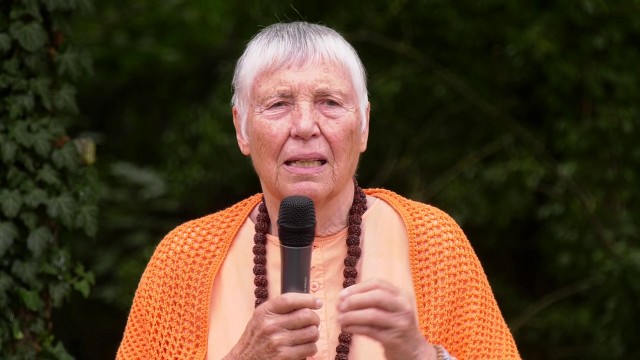 Morning program from Vep, Hungary. Sadhvi Shanti is speaking about her experienses at the Himalayas, during her search about the cave of Sri Alakpuriji. One of the most important thing in the life to live the present moment.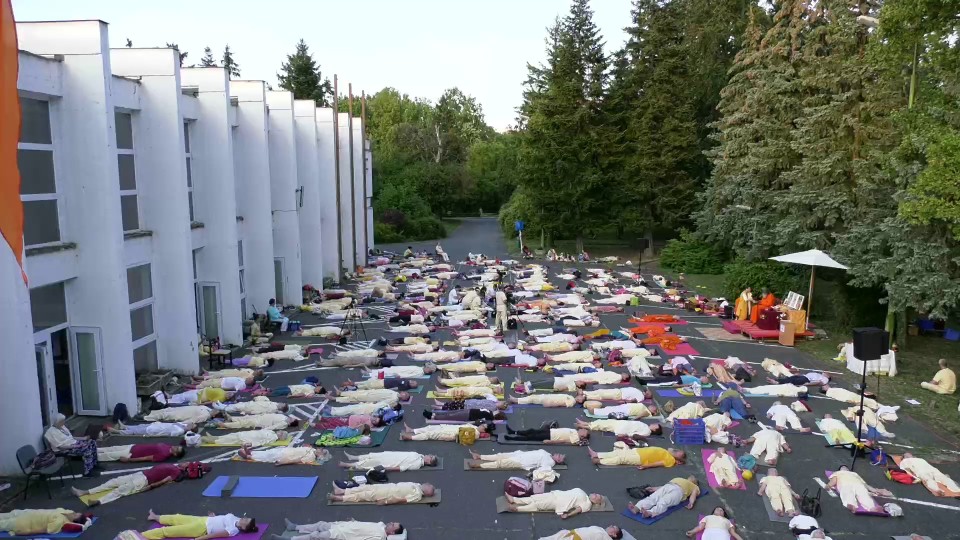 How the worm becomes Bhramari
12:50 - 13:34
|
From:
15 Aug 2022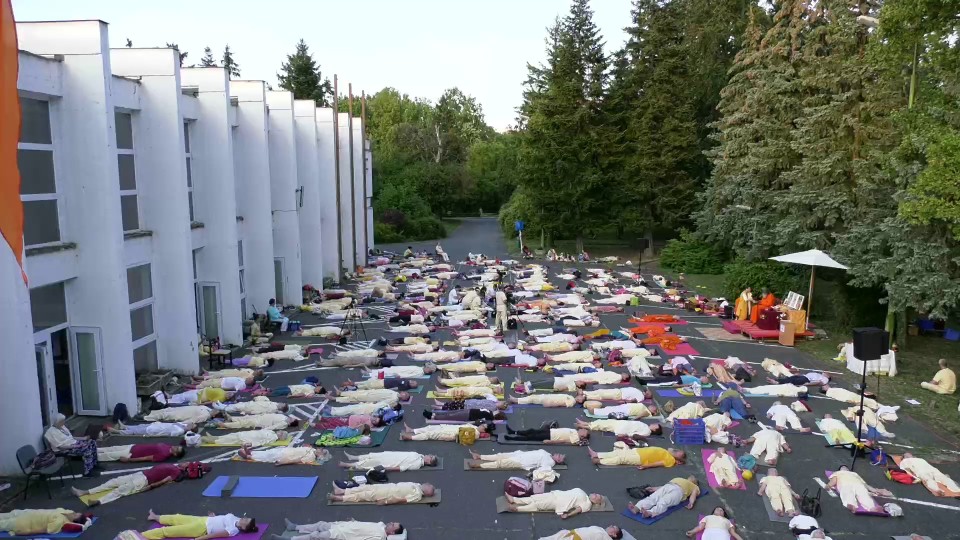 Evening satsang with Vishwaugurji from Vep, Hungary. Relaxation. Concentration on the navel and the heart. There are three different forms of bhramari. They have the same voice. One of them lives on the earth the second builds their nest in our house. They can bite us. The nest of bhramari is very comfortable. they bring worms there. Slowly slowly the worm transforms into a bhramari. We should practise bhramari only for short time.